Holy CBG Hemp Oil 30ml
Regular price

$110.00 NZD

Regular price

Sale price

$110.00 NZD

Unit price

per
This small batch craft Hemp CBG Oil, and Novelty Canna Collectable, is the perfect gift. It can be used for making your sacred objects holy at home; political discourse with your friends; and as a gift for those you love. 
Hemp Extracts are prohibited foods in NZ/AUS (FSANZ), MCT is unsuitable for vaping
Use it religiously. Peace be with you.
Spread the gospel 😇🥰😎🌲🔥🌲😎🥰😇
Anoint your treasures with Hemp
 This Kaneh Bosem / Hemp Oil is offered in the spirit of love, and the memory of the social revolutionary Jesus ("to rescue") Christ ("anoint/anointed")
(Old English Crīst, from Latin Christus, from Greek Khristos, noun use of an adjective meaning 'anointed', from khriein 'anoint', itself translating Hebrew māšīaḥ 'Messiah' - Messiahs were leaders annointed with Holy Oil rich in Cannabis/Kaneh Bosem.)
https://www.ancient-hebrew.org/studies-words/facts-about-kaneh-bosem.htm
https://www.tandfonline.com/doi/full/10.1080/03344355.2020.1732046
This small batch craft product is not intended for the treatment or prevention of any disease or condition, nor consumption or topical application.
A Holy Oil & Novelty Canna Collectable / suitable for making your sacred objects holy; and for political discourse.
Kaneh bosem (Hemp) sanctified Priests, Kings, Treasures & Temples from 1500BC. 
In accordance with scripture, sanctify your precious treasures with Hemp oil. 
"Then the Lord said to Moses, "Take the following fine spices: 500 shekels of liquid myrrh, half as much of fragrant cinnamon, 250 shekels of q'aneh-bosm, 500 shekels of cassia-- all according to the sanctuary shekel-- and a hind of olive oil. Make these into a sacred anointing oil, a fragrant blend, the work of a perfumer. It will be the sacred anointing oil. Then use it to anoint the Tent of the Meeting, the art of the Testimony, the table and all its articles, the lampstand [sic] and its accessories, the alter of incense, the alter of burnt offering and all its utensils, and the basin with its stand. You shall consecrate them so that they will be most holy, and whatever touches them will be holy.
Share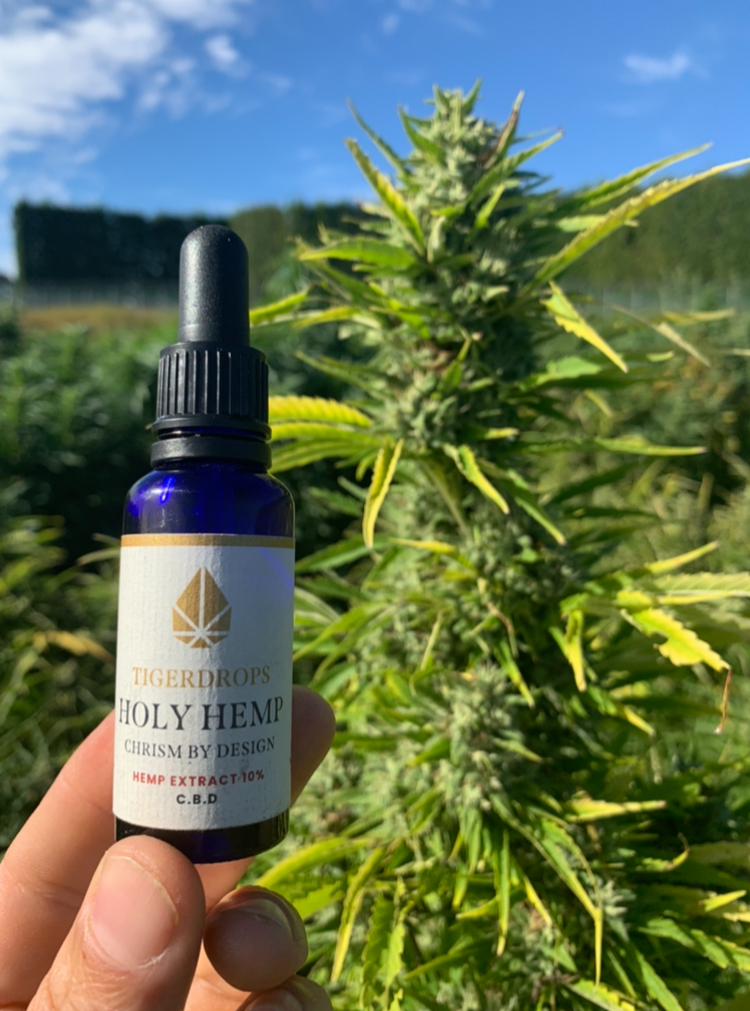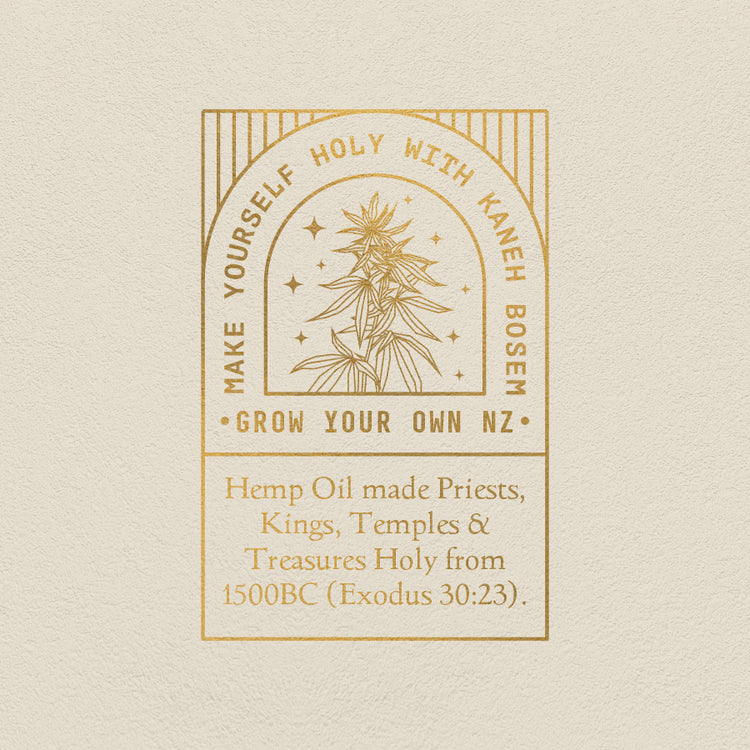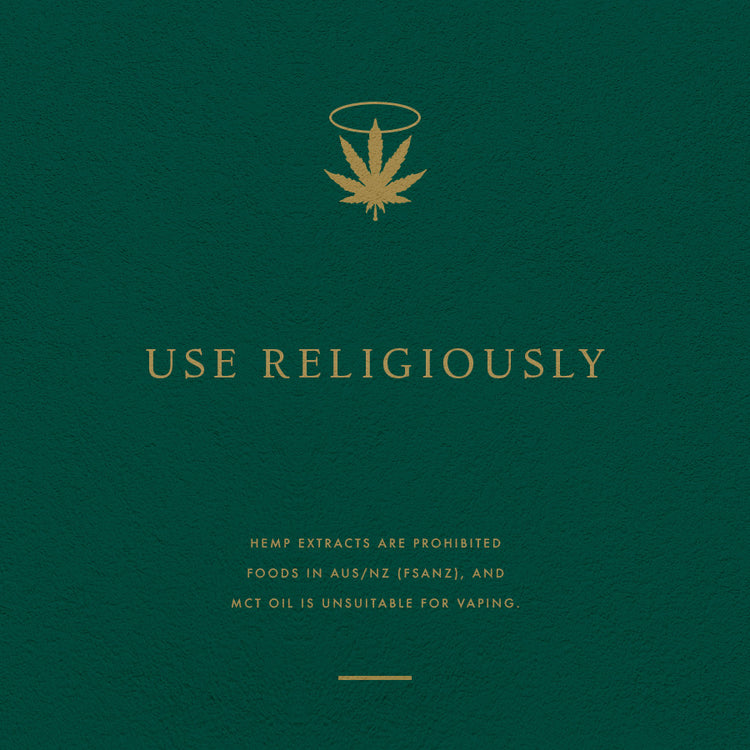 Excellent customer service
It was very easy to renew my supply of Tigerdrops. Using them religiously really does bring a calmness and peace to my body and mind. Thanks Tadhg
Tigerdrops bring me serenity
I was looking for something to bring with me in times of anxiety and mental illness relapses. Having Tigerdrops with me to anoint holy objects when required has significantly calmed me down and made life more enjoyable.
Holy hemp amazing gift from the amazing plant
Enjoy the product ! Has changed my life for the better . 100 percent, simply amazing & will be a part of my life for evermore:) thank you so much Tadhg :)
Holy CBG Hemp Oil 3663 (12.21%)